St Mary's Physical Education department aims to provide an inclusive physical education programme through a wide variety of fun, structured and enjoyable activities. The learning environment provides the best opportunity for students to achieve their full potential and this is achieved through a positive and calm atmosphere which promotes healthy competition in a respectful and safe manner.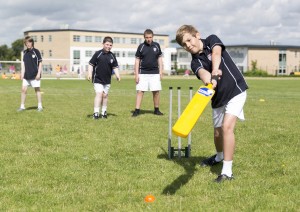 The subject is delivered by knowledgeable and enthusiastic professionals, who promote sport and physical education in a caring and supportive manner. Staff have a wide range of expertise and are committed to ensuring the highest possible standards for all students in their care.
All students are encouraged to develop their knowledge, skills and understanding of physical, social and leadership concepts by participating in an individualised curriculum pathway. In Year 7, students will experience a range of new sporting opportunities so that they can make an informed decision about their own curriculum choices and personal development in subsequent years. This allows all students the opportunity to develop their personal skills and to fulfil their potential by improving self-confidence and self-esteem. Students are encouraged to be progress-orientated and to work effectively as a team.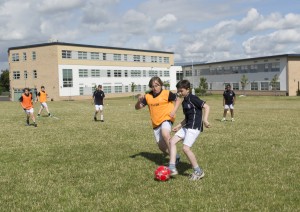 St Mary's also has two dedicated Extra-Curricular Coordinators who are responsible for the delivery of out-of-hours experiences for all students. They aim to provide a lively and vibrant club scene to capture the attention of students and to encourage continued participation outside school hours. This has led to a large increase in both recreational and competitive sporting opportunities for students in the school. Children joining the school will be encouraged to be actively involved in the sporting side of school life.
Recreational clubs are run by PE staff and volunteers, and all students are always welcome. This year large numbers of students have enjoyed a range of activities including Zumba, kick-boxing, table tennis, tennis, gymnastics, weightlifting, basketball and 5-a-side football.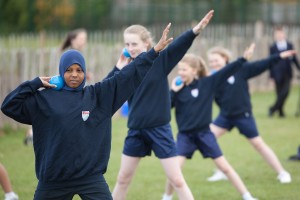 As well as recreational clubs there is also a large emphasis on competitive sport at St Mary's. The department runs teams for football (girls and boys), netball, rounders, swimming, biathlon, triathlon, basketball, athletics, cricket, tennis, trampolining, rowing, archery, cycling, table tennis, badminton and gymnastics. Students in competitive sports will be given the opportunity to compete at city, county and national levels in a range of competitions over the course of the school year. A house system is also operated by the PE  department and students will enjoy regular inter-house tournaments during the course of the academic year.
Over the last few years, our students have enjoyed high levels of sporting success including becoming champions of the Year 8 Newcastle City Football League 2011/12. The Year 7 team won the Newcastle Schools City Cup 2011/12, and the Year 7 girls' football team was in the final of the Newcastle City Cup 2011/12. In recent years, our Year 7 boys have also become county cricket champions and many others have enjoyed success in athletics at county level including two students who gained a place in the English schools athletic team in 800m and 1500m running.
The new school offers top-class sports facilities which include a large sports hall with a sprung wooden floor, activity studio, fitness suite, outdoor tennis, basketball and netball courts, and a large field area for all our outdoor sports.